Houston Coffee Catering Service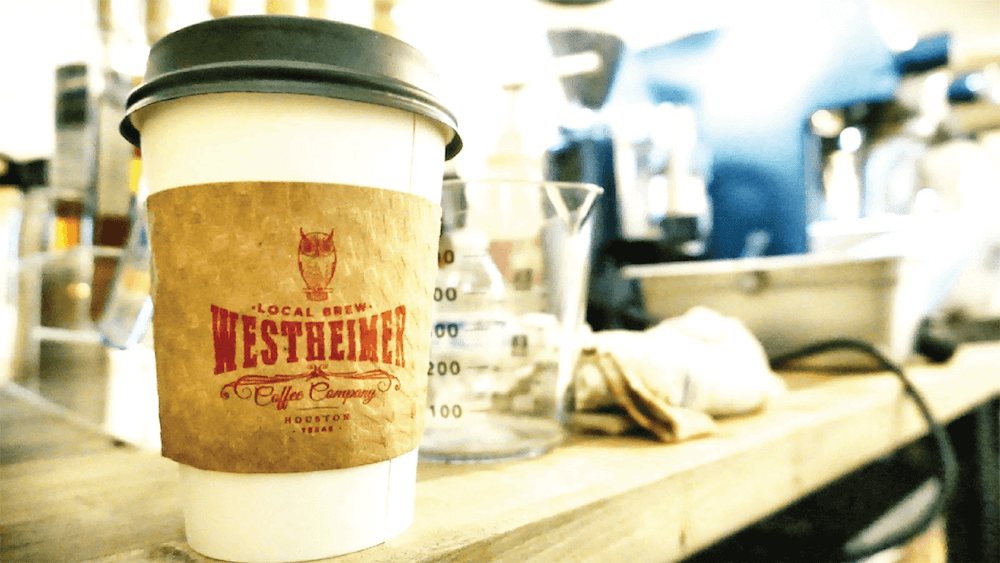 Professional coffee catering service providing exclusive event gourmet coffee catering & barista services in Houston and surrounding areas.  Westheimer Coffee Company is a professional coffee catering service & espresso bar caterer for corporate, weddings, and private events. Whether you are participating in a trade show, company event, a cutting ribbon ceremony, open house, marketing/PR launch, non-profit, a private party or celebrating your wedding our highly skilled baristas and unique coffee cart can service and arrive at most locations in Houston and the surrounding areas to make your event a big hit!
We are a mobile coffee catering service, so we come to you any day and time of the week! A Houston based company that services the immediate area however we can and have serviced outside of Houston city limits as well (extra fees apply). Houston is the fourth largest city in America and has a diverse arena of businesses and people however coffee catering is lacking and in demand so that's why we are here!! Westheimer Coffee Company believes in supporting other small Houston businesses, so we strive to buy everything local. Every bean is locally roasted, and we buy it fresh for every event. Westheimer Coffee Company a unique coffee catering service that provides an experience.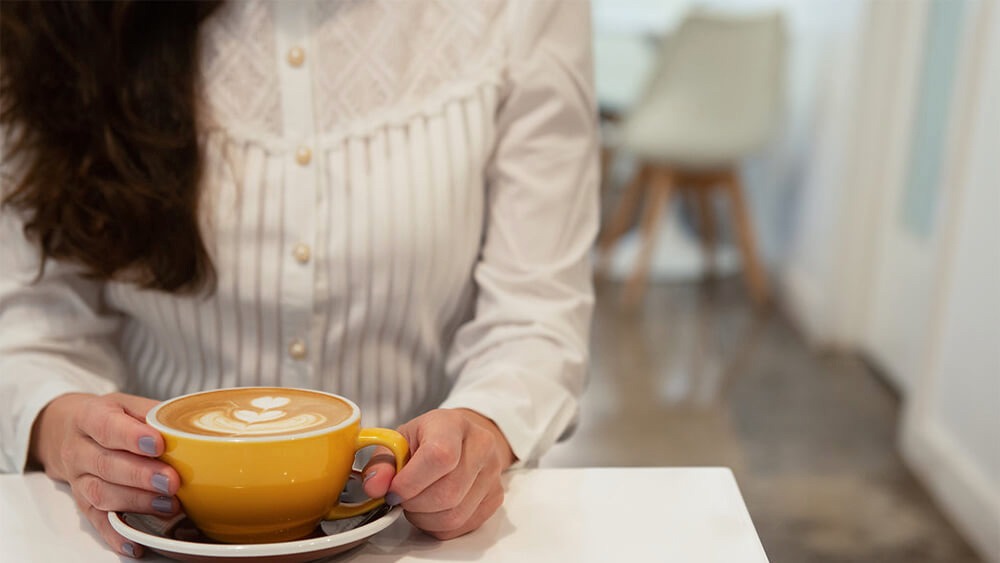 Corporate Coffee Catering
As a mobile espresso and corporate coffee catering company, we are experts in serving espresso based and coffee drinks at any location. We understand how important it is to keep guests happy at meetings, conferences, PR events, and all corporate functions.
Repeat Clients
Westheimer Coffee Company has built relationships since it's inception and valued its corporate clientele. We have provided espresso bars and corporate coffee catering to companies such as Dow Chemical, iLoveKickboxing, Laura and John Arnold Foundation, Prime Texas Properties to name a few.
Wedding Coffee Catering
Wedding coffee catering or an espresso bar at your wedding after dinner is a great component at your wedding! Personalizing cups and sleeves also adds a unique touch!
Everything Bridal
We not only cater to weddings but rehearsal dinners, bridal showers, bachelorette parties and more! Westheimer Coffee Company has provided coffee catering services to couples and venues in Houston.
Private Coffee Catering
Westheimer Coffee Co. has catered a handful of private coffee catering events throughout Houston. Need coffee catering at your birthday celebration, bar/bat mitzvah, Christmas party? We have you covered!
Why Coffee Catering with us?
Our goal is to bring you the absolute best from our coffee to our set up and baristas. We will work with you to exceed your expectations from our service to delicious drinks.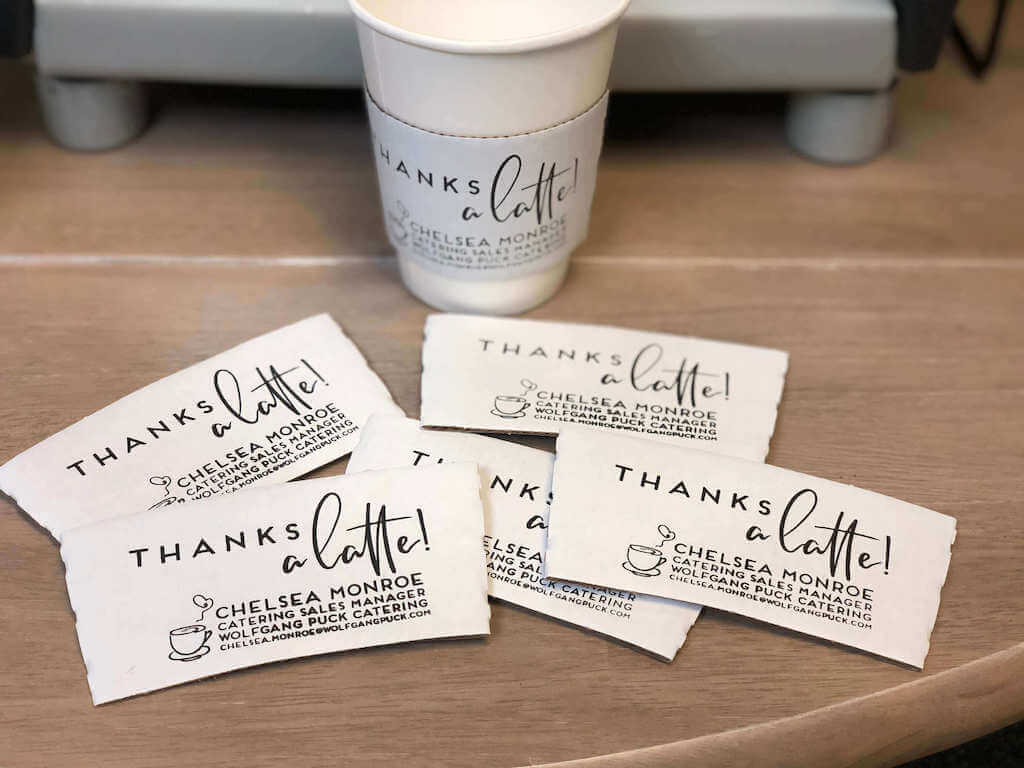 Personalized Coffee Sleeves
Whether for your wedding, corporate event or private party, a custom printed sleeve is a unique way to stand out.  For corporations and organizations, sleeve advertising puts your brand right in the hands of your audience!  We can do one and two sided printing, custom colors and small quantities.  Lead time is up to 14 days.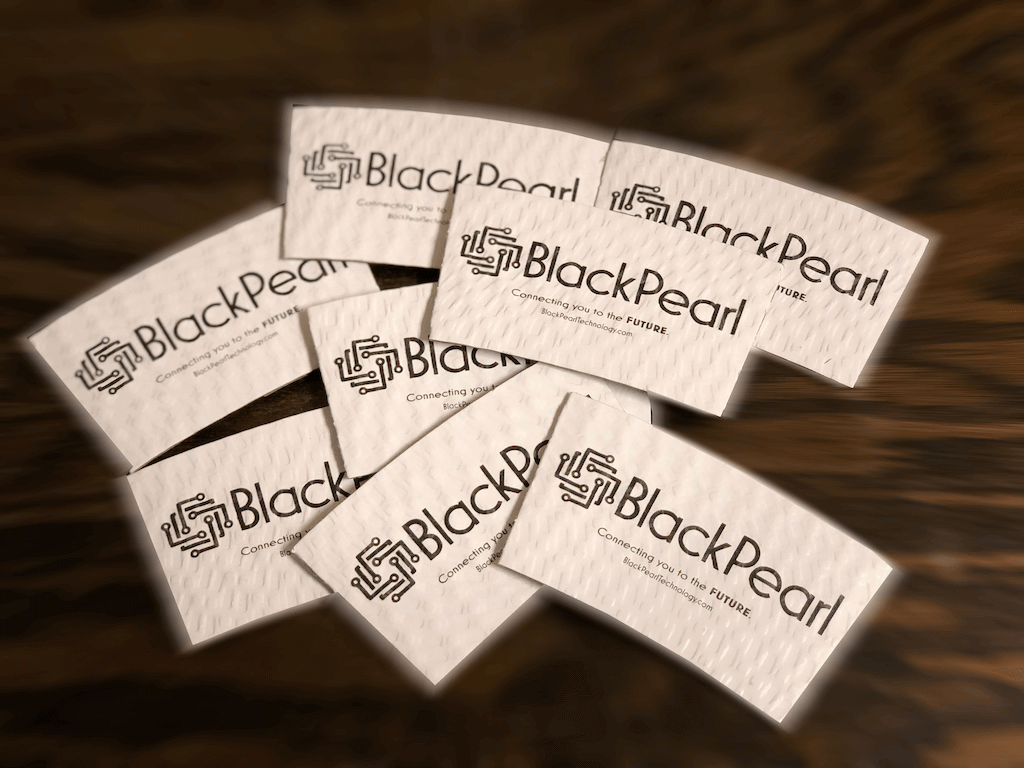 Take your event to the next level, Houston's coffee catering company, Westheimer Coffee Catering provides gourmet coffee and espresso bars to any event.  Impress your guests and let our professional baristas do the work and ease your stress as they provide fresh espresso-based drinks.
Westheimer Coffee Catering Company in November 2019 River Oaks Lifestyle Magazine.