Corporate Coffee Catering
Whether it is a corporate event, charity function, trade show, conference, etc., Westheimer Coffee Company takes the pressure off from marketing departments and business development managers by bringing guests together with high-quality coffee creating a relaxing and social atmosphere. We provide branding options as well to create a unique event for your target audience. We have serviced big corporations such as Dow Chemical serving over 200 employees.
Corporate Branding Coffee Catering
Times are competitive, and we want you to stand out! You can use Westheimer Coffee to work for you! Take your event to the next level by including branding options with your coffee bar. Westheimer Coffee Company provides branding options for your coffee bar and event such as cups, aprons, napkins, sleeves, advertising flags, custom modular flooring matching with your event name and logo to name a few. This will make your event stand out and memorable. Let Westheimer Coffee Company not only provide a coffee bar for you but also a unique experience.
Beverage Topper Machine: Corporate Logos, Edible toppers
Don't let your drinks be naked! Dress up your drinks wih our unique Beverage Topper Machine that will put your event to the next level. How does it work? First, an image is uploaded onto the machine; this can be a logo, a photo, a selfie just about anything you can think of! Next, by placing a foam based beverage such as specialty coffee, cocktail or beer our beverage topper machine prints that image within seconds on top of the beverage! We also have a selfie cam option that takes photos on the spot and are uploaded onto the machine!!
By using our Beverage Topper Machine your wedding, corporation or organization will stand out and create buzz and an experience at your event and even social media! It is truly a unique, fun and strategic way for you to create consumable content that everyone will be talking about, writing about and posting about!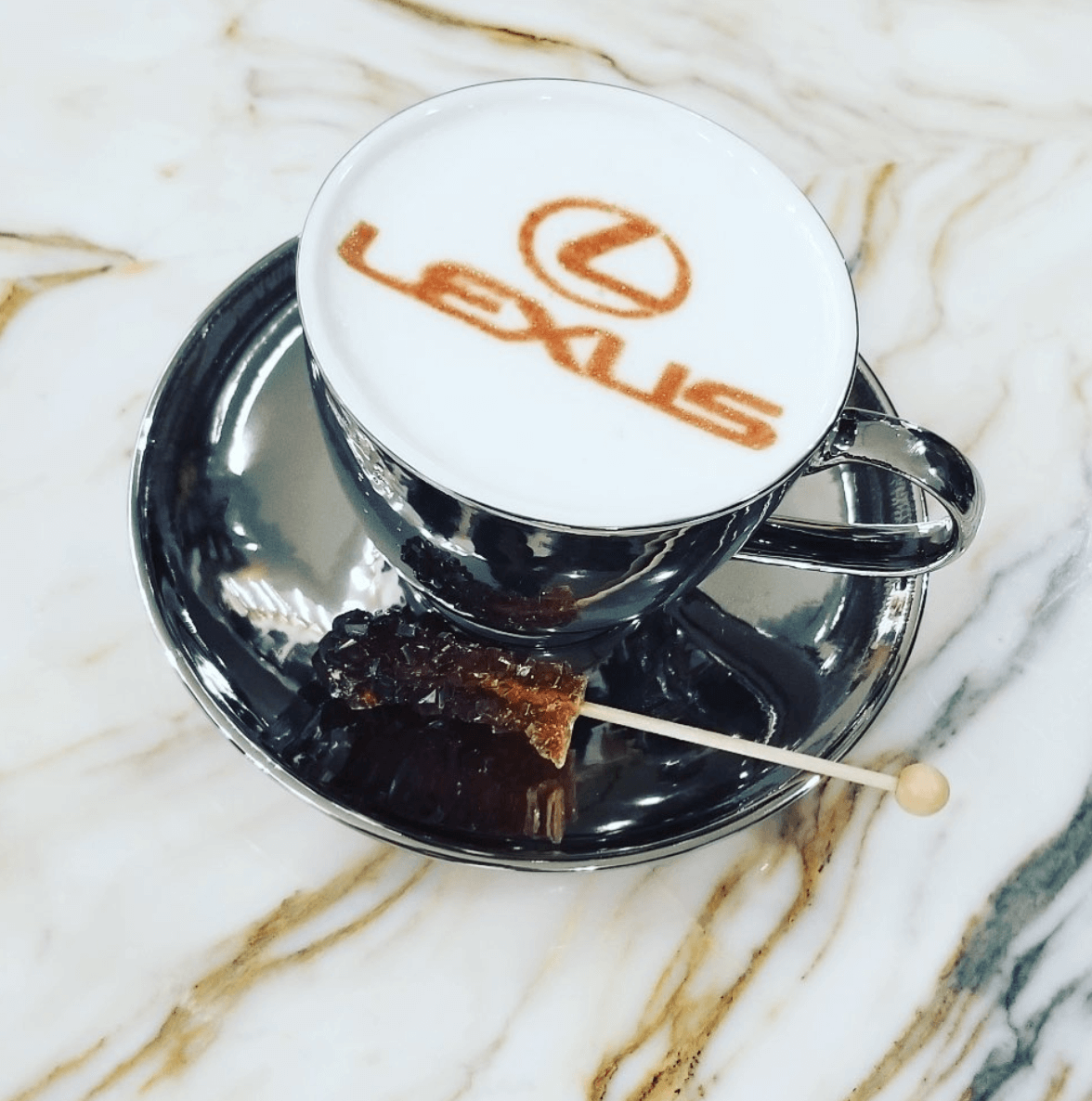 Unique and Portable Coffee Bar
We offer a unique and portable coffee bar complete with commercial grade espresso machine and grinder allowing our amazing baristas to create delicious espresso-based specialty drinks from our menu for you and your guests. We only require a 110v outlet (unshared) per machine. Westheimer Coffee Catering will work with you on all logistics to set up in the proper location as well as set up and break down at the appropriate time. We have enough experience to know how important these two factors are. Don't need a portable cart? No worries, we can set up anywhere you would like us to so long as we can connect to a reliable power source and have working space for our machines and syrups.
Westheimer Coffee Catering provides onsite coffee catering for any type of event. We have successfully serviced several events in Houston and surrounding areas. From coffee catering a high school prom inside the Museum of Natural Science to a wedding in Las Velas and a church in Clear Lake, Westheimer Coffee Catering will travel to your event near or far.
Meet Our Customers
Our customers have been sharing their stories